WELCOME
POSSUM TALES
Egg CSA Chicken CSA and 14 year-olds saving the world
Crazy Emails
Our online shop host Barn2Door recently had a bug in their system.  It ended up triggering many errant e-mails to customers.  It was really annoying for everybody.  The upside is that customers who received those pesky e-mails can use the coupon code SORRY5 to save $5 off your next order.   Yeah :)
Cattle Corner
Now is the time to start thinking about stocking your freezer.  
We will have Half and Whole Beef available from July-November.   Reservations for half beefs can be placed here and a nice small share can be purchased here.  A half beef fills about 4 normal sized coolers.  The small share should fit in a regular freezer above a fridge with a little wiggle room.  The bonus is that you have excellent beef on hand all the time at a fraction of the cost of multiple smaller purchases (We have to charge more for all that marketing, handling and delivery).
Pasture Raised Eggs
The Hens will be going back out to pasture as soon as it stops snowing!  
Oakland Egg CSA enrollment is happening until April 5th.  
Pasture Raised CNG Chicken
We are returning to the CSA style of selling our chicken this year.  The poultry are not very profitable. Brian and I have decided that instead of charging more or stop raising chicken we will focus on providing chickens to individuals and families that are really invested in our farm.  We will have very few chickens available for purchase outside of the CSA.  Check out the order form for details.  There will be a limited supply, so, applications will be taken on a first come first served basis.   
We are getting baby chicks in  2 more weeks and will have pictures for the next Blog!
Upcoming Deliveries
Orders for CNG beef, chicken and pasture raised eggs and rabbit can be placed in the on-line shop.
Morgantown, WV-  Every Thursday (Check out our new delivery site at the Phoenix Bakery from 2-9pm)
Oakland, MD-  March 22, April 5th, etc  (bi-weekly)
Chevy Chase-  April 1st
Alexandria, VA-  April 1st
Falls Church, VA-  April 1st
Berkeley Springs, WV-  March 31st
Pittsburgh, PA-  April 7th
Just for Fun
We are very proud of Arianna (just turned 14 this week!) and her commitment to making the world a better place. Here is a blog written about her current campaign.   Enjoy and know that there are kids out there that care about their communities and the environment!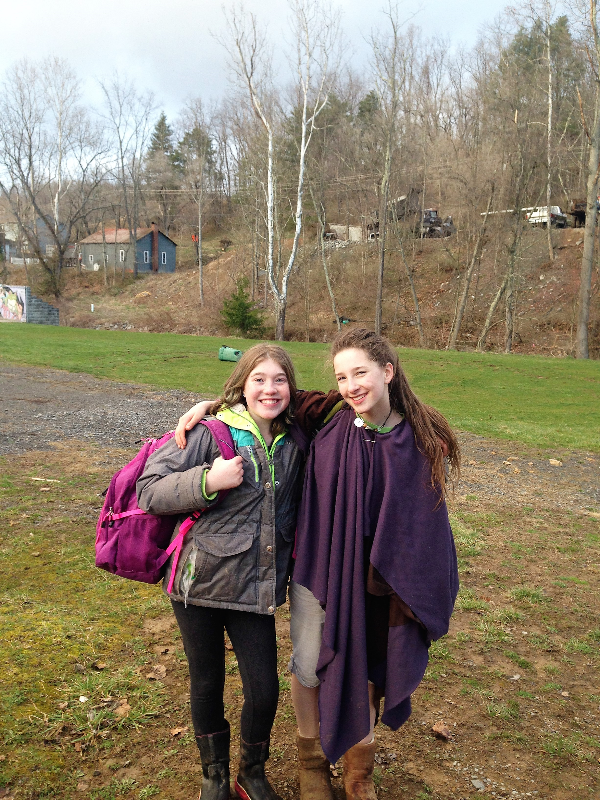 Thanks for taking the time to read, connect and enjoy the fruits of our farm!
Brian, Jennie, Arianna and Aden Kahly
---